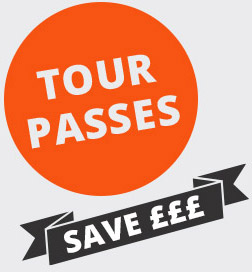 See More •
Do More •
Save Money •
Our tour passes on a number of our tours offer all the benefits of travelling on our trips with the flexibility of exploring at your own pace as well as saving money. Choose a Tour Pass with two or more countries, book in your first tour start date and leave the rest open dated., it's as simple as that. It gives you the freedom to take your time in each country before you start the next one and the best bit is you save money on the single trip prices!
Why choose a tour pass?
You save 6% if you choose more than one trip.
Stay flexible and choose when to travel to your next country.
Don't be tied down to fixed start dates or long itineraries.
Break up your journey and continue your adventure with your travel buddies before starting your next one.
How it works...
Choose the countries you wish to visit & select your Tour Pass
Pick your first tour start date (the rest will be open dated)
When ready, book in your next trip
(minimum 7 days' notice, subject to availability)
2 Country Tour Passes